Overview
VAL2BIZ is an IT solutions provider based in USA and India. We are focused on providing custom web development and business solutions to a broad range of industries worldwide.
We provide a broad range of services, from developing simple one page websites, implementing databases to developing mission critical web applications and writing mobile apps to connect your company with your off-site employees and customers.
We service many different types of businesses, from small and medium companies that need a simple informational website, online business that need to run an eCommerce site, online booking portal or even delivery services, to larger companies that need to automate their processes with web applications, implement online collaboration tools, or develop mobile applications that help their remote team of sales, contractors and/or customers. We even manage web applications and solutions that were not developed by us, and sometimes act as a private label acting as an extension of your IT and marketing team.
We are confident that once you start working with us, you will stay with us for all of your web development needs, and will count on us to grow your business whether it is just work on your website, develop custom solutions to run your business or integrate with other solution providers.
How We Work
Agile oriented team that delivers
You will appreciate our agile approach in delivering frequent iterations focusing on more critical items first so that you can give feedback early on in the project. We pride ourselves with our work ethic and commitment to get you happy by getting projects done and making sure it does what you need.
VAL2BIZ has adopted Agile methodologies to deliver solutions in visible increments. After the project requirements are documented in a project scope write-up that is shared with the team, it is broken down into releases or sprints that are delivered on a regular basis to get continuous feedback. This methodology allows a degree of flexibility in the project during its development to make sure that the end result is what you expected.
We provide Mockups & Wireframes
Before actual programming is done, we normally procure wire-frames or mock-ups of the system for you to review and confirm that the designed solution meets your needs. Then we proceed to deliver periodic sprints that are submitted for review. We make an effort to make sure that the most important and tangible elements of a project are delivered first.
All projects have warranties
After delivery, there is a warranty period where you can submit corrections and minor revisions to the completed system to make sure that the solution will work for you. We stand by our projects and will be here to support whatever we deliver to you.
For all your business needs
Our Skills
Leverage our team of web & mobile developers We have assembled a team of team leaders, programmers, front end developers, testers and solution architects with different skills. The team has acquired several years of programming skills to implement in almost any type of project.
You can count on our skilled team of developers for almost any task for your web and mobile applications, from front end development to back end coding.
Front End Development
1)HTML/CSS
2)Design / Photoshop to HTML
3)jQuery & Javascript
4)Bootstrap & Foundation
5)Angular
Web Programming
1)NET (C# & VB)
2)SQL Server
3)MySQL
4)Web Services (JSON/XML/SOAP)
eCommerce
1)Magento
2)Wordpress
3)Woocommerce
Mobile App Development
-iOS
-Android
-Hybrid technologies
Consulting
- Wireframes & Mockups
- Requirement Gathering
- Scope definition
- Website auditing
- Project management
- Reverse engineering
- Technical support
We can also quickly assemble new technologies and skills based on your specific project requirements, we do not limit technologies when it comes to solving your business challenges.
Our Team
Besides having great relationships with our partners, contractors and free-lance resources, we have a dedicated team of project managers, team leaders, front end developers, back end developers, and designers that form the core of our business allowing you to receive the best service possible.
In order for us to be able to develop your solutions, it is important for you to have a team that you can count on. Each project will get assigned team members based on the project requirements.
Join our team
At VAL2BIZ we value your determination and zeal to learn and adopt new challenges, be it a Technical or a business problem. We are building a strong and passionate team who can take-up business challenges and solve them using their IT acumen. Come join the most vibrant IT team, and let's solve the business challenges together!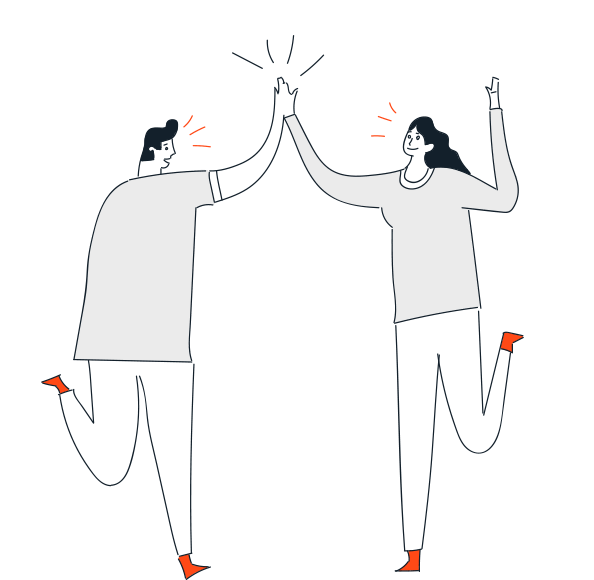 VAL2BIZ solutions IS A FAST GROWING IT SERVICES AND solutions company. We combine cutting-edge technologies with strategic expertise to help customers meet their business needs. We utilize the latest technology to provide sophisticated and secure it solutions using an onsite or offshore delivery model to ensure flexibility and agility.
For our clients,val2biz offers a flexible and supportive work environment that focuses on the needs and career development goals of its people; while always focusing on delivering the highest quality.
Honesty
Professional Approach
Building design
Professional approach
 Integrity
We Build Partnerships
 Guided by Commitment